I have come to the realization that there are not nearly enough players who wear the #18. So, to countdown to Pitchers and Catchers today we will have to semi-improvise.
First, there is the player that contributed to the most-terrifying moment I can remember in my baseball fan career. Matt Cain. He's the one who the sent the 94 MPH fastball spiraling towards David Wright's noggin. Thankfully, David returned to the field on September 1 and played the rest of the season healthily.
The other player is Australian pitching hottie, Ryan Rowland-Smith. He is on twitter
@hyphen18
. He pitches for the Mariners and in 2008 I would mix him up with R.A. Dickey. I'm not really sure why I would do that, but now Dickey is on the Mets and Hyphen is still with the Mariners.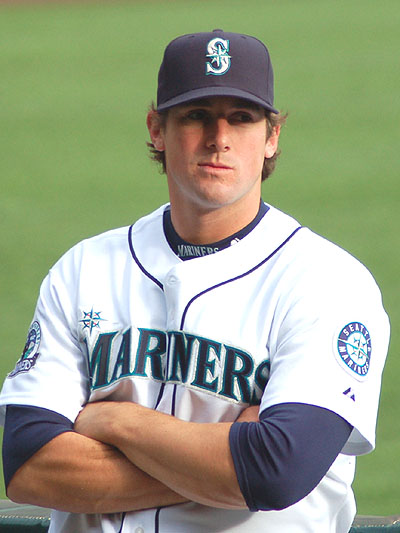 Tomorrow it will be easier to find players with #17. Spring Training is so close.